To achieve fitness and maintain it requires daily exertion that can terribly turn into drudgery if you tend to lack the spirit. There are many fitness tools and gadgets that can help you stay consistent and motivated. Fitbit Wireless Activity+ Sleep Wristband is one of those gadgets that can track your every day's progress. The reason I prefer this fitness gadget is that it keeps you updated with your daily exertion intervals and works as a calorie counter to acknowledge you of burnt calories. Below is a comprehensive analysis of Fitbit Flex Wireless Activity + Sleep Wristband that explains how it works.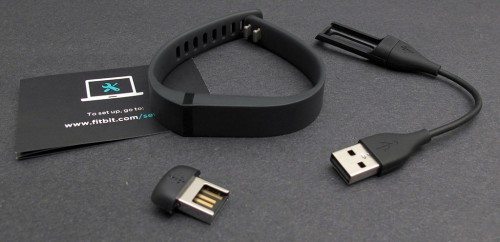 What You Will Find in the Box?
Fitbit Flex Wristband
USB charging cable
USB wireless sync dongle
Exertion trackers have recently become very popular among the people who are in pursuit of a fit physique and the wrist versions  of these gadgets are even more famous for their easiness and flexibility.
What can Fitbit Flex Wireless Activity + Sleep Wristband Track?
This amazing gadget can keep a track of the following information:
Steps taken
Distance that you travel
Calories that you burn
Sleep
Very Active Minutes
How to Put on Fitbit Wristband?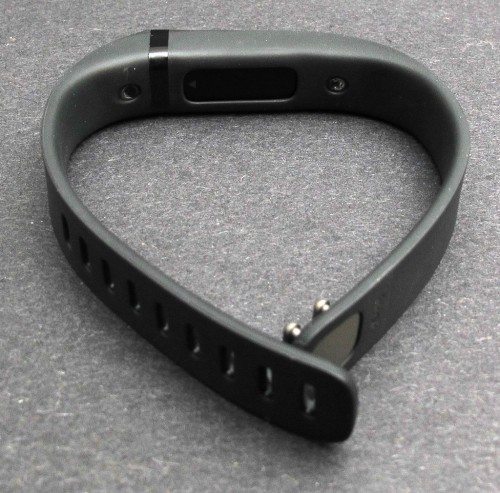 Fitbit wristband is made of flexible elastomer wristband that is available in black and slate color. You can also buy other colors from Amazon.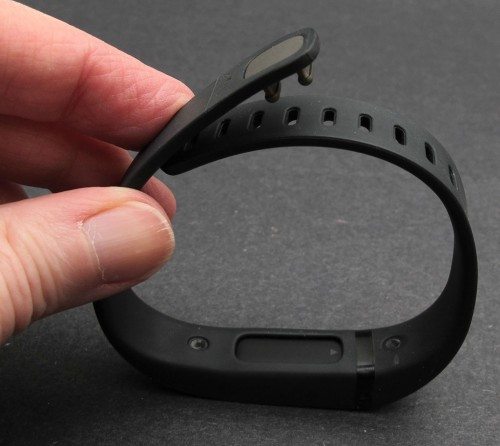 The strap contains two pronged metal clasps that can be used to fit on various sized fists. You can adjust the diameter of the strap depending on your wrist size.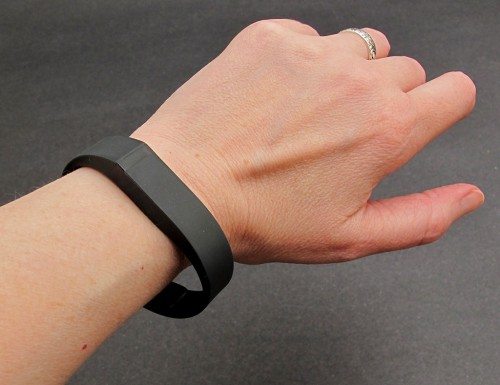 Another useful feature of this wristband is that it is water-resistant that means you can always put it on even when you are showering or you go for swimming. But you will have to remove it after 5 days for recharging purposes.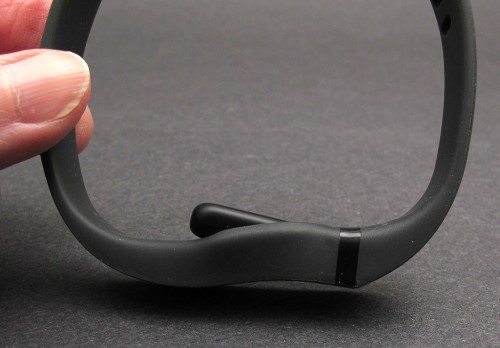 The tracking device on the wristband is quite tiny and easily removable. You can remove the tracker very comfortably to charge it or put it on another band. You can pop it out of the band for removal purposes as shown in the figure.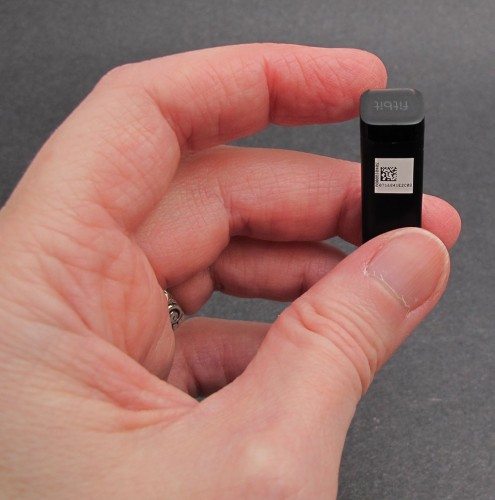 The size of the tracker is almost same as a USB as shown in the figure below: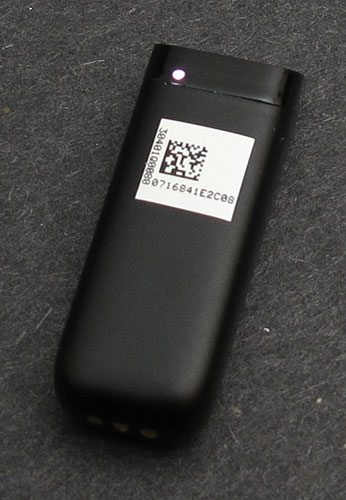 One end of the tracker contains 5 LED's that are white and each LED represents 20% completion of your goals that you can choose as distance, calories or sleep. This is the only display on the tracker.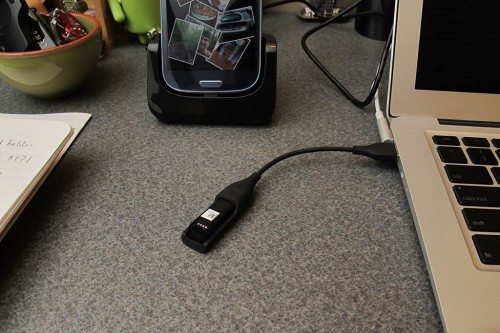 How to Use Fitbit Flex Wireless Activity + Sleep Wristband?
Before you start using Fitbit, you need to make sure that it is completely charged and synchronized. Once it is charged, put the tracker into the wristband and insert the USB wireless synchronizing dongle into the USB port of your PC or Mac. After you have put the wristband along with the tracker, you can track the record of your activities in two ways. First, you can tap the top of the wristband and it will light up the LED's and each LED depicts 20% of your progress which is 10000 steps per day by default. You can also change these numbers by logging into your online Fitbit account.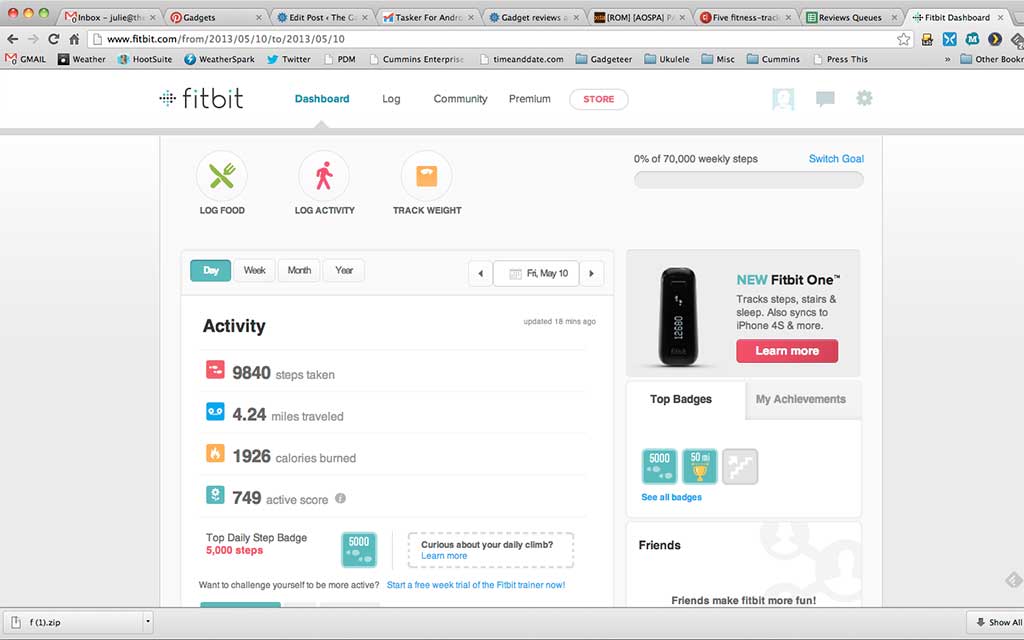 You can keep a track of information related to your activity by logging into your Fitbit account on your PC or Mac. Or you can also synchronize your activity with Fitbit app on iOS or Android smartphone.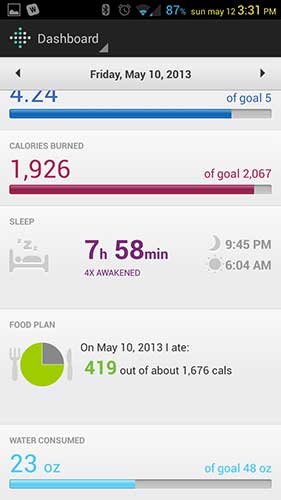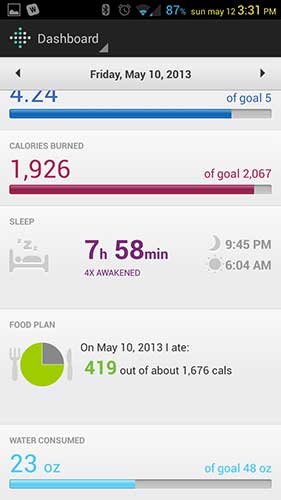 In addition to total steps and distance covered, the Fitbit Flex Wireless Activity + Sleep Wristband can also monitor your sleep patterns as well as foods(calories) and water intake. Once you eat some foods, you can add the mentioned calories into your Fitbit account and it keeps adding the calories till the end of the day. Similarly you can also synchronize the amount of water that you intake throughout the day.
Sleep tracking is another useful feature built in the Fitbit Flex Wireless Activity + Sleep Wristband that can monitor your sleeping intervals. Don't forget to tap the band and put it into sleep tracking mode once you intend to go to sleep. The built-in sensors in this wristband can also note how quickly you go to sleep as well as how many times you wake up during the night.
It also has a wake up alarm that can vibrate at the time you specified. You can turn the alarm off by tapping on the top of the wristband.
What is Good About Fitbit Flex Wireless Activity + Sleep Wristband?
Easy to set up and charge.
Synchronization with the PC,Mac and smartphones is quite easier than other tracking gadgets.
Compatible with many iOS and android apps.
Longer battery life.
Reasonable price
What is NOT Good About Fitbit Flex Wireless Activity + Sleep Wristband?
The wristband is sometimes difficult to fit into the wrist if the size is a bit bigger.
Doesn't track stairs.
No synchronization with Bluetooth.
Conclusion:
In my opinion, Fitbit Flex Wireless Activity + Sleep Wristband is one of the top rated and beneficial tracking gadget to record your progress in pursuit of getting a healthy and fit physique. Its easiness of use and synchronization capabilities are amazing features that can help you monitor your progress.